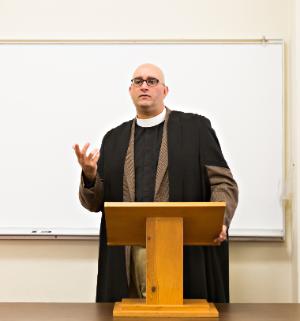 Rob MacSwain is the Associate Professor of Theology at the School of Theology of the University of the South in Sewanee, Tennessee. A priest canonically resident in the Diocese of East Carolina, he received his M.Div. from Princeton Theological Seminary, M.Th. from the University of Edinburgh, Postgraduate Diploma in Anglican Studies from Virginia Theological Seminary, and Ph.D. from the University of St. Andrews. He is the author of Solved by Sacrifice: Austin Farrer, Fideism, and the Evidence of Faith and the editor or co-editor of seven other volumes. He is also Sewanee's representative to the Board of Anglican Theological Review and Secretary of the Executive Committee.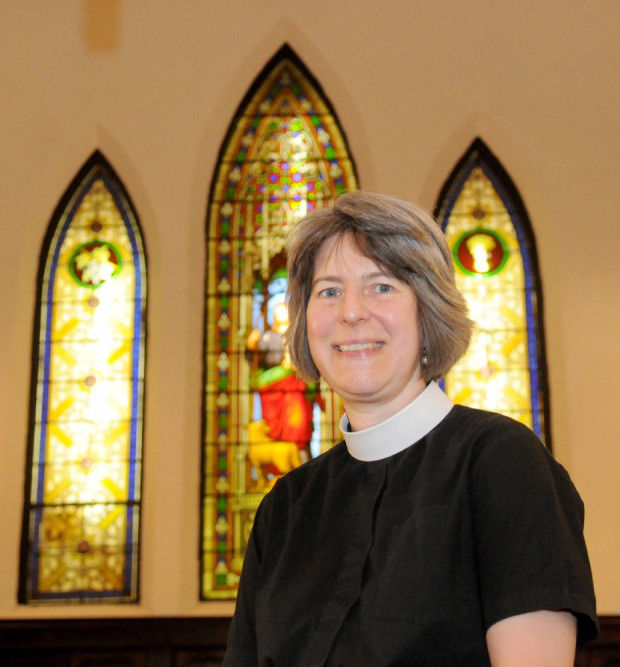 Elise Feyerherm is the Associate Rector at St. Paul's Episcopal Church in Brookline, MA and has served parishes in Ohio, Rhode Island, and Massachusetts. From 2006 – 2013, she directed Anglican Formation and taught Church History, Spirituality, and Liturgy at Bexley Hall Seminary in Columbus, OH (now Bexley Seabury in Chicago). Her M.Div. is from Yale Divinity School, Ph. D. in Theological Studies is from Boston College, and she convenes the Advent Project Seminar of the North American Academy of Liturgy.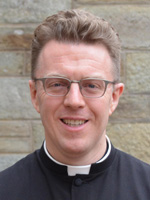 Shawn Strout is a PhD candidate at The Catholic University of America in Liturgical Studies/Sacramental Theology. He is working on his dissertation, researching the topic of the history and theology of the offertory rite in Anglicanism. In Spring 2017, he began as a Teaching Fellow at CUA. He also works as the Associate Dean for Academic Affairs and adjunct faculty for The Stevenson School for Ministry. Rev. Strout is a 2012 graduate of Virginia Theological Seminary with a Masters in Divinity. He also holds a Master of Arts in Professional Counseling, a Master of Arts in Human Resources Development and a Bachelor of Arts in Bible. He was ordained as a deacon in the Episcopal Church in June 2012 and as a priest in January 2013. He currently serves as the Assistant Priest at St. Paul's Episcopal Church, Washington, DC. In his spare time, Fr. Shawn loves to read, watch sci-fi movies and television shows, travel and take his two border collies on long walks in the woods.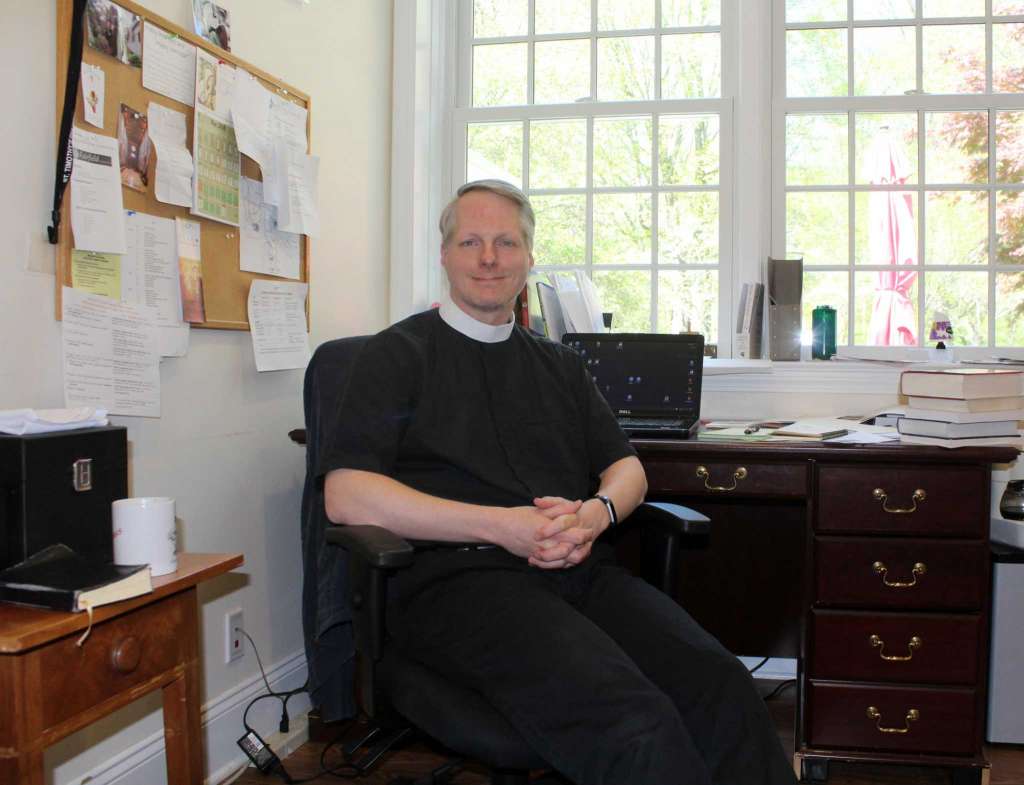 Kevin Olds has served as the rector of St. Timothy's on the Hill in Fairfield, CT since February of 2017. Kevin's first career was in IT, mostly as a web developer. Upon hearing a call to ministry, Kevin pursued his MDiv at Drew Theological School (2008) and his STM at The General Seminary of the Episcopal Church (2010). In between those two degrees, Kevin completed a CPE residency program at St. Luke's Hospital in Bethlehem, PA. Following ordination, Kevin became the rector of St. John's in Saugus, MA. Fr. Kevin is blessed with a wife and two sons. He is currently pursuing a ThD at Evangelical Seminary.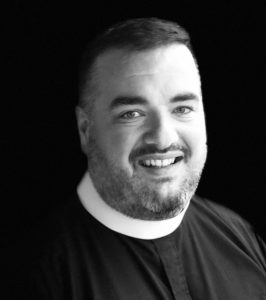 Joshua Daniel is the Associate Rector for Discipleship and Worship at St. Columba's Episcopal Church, Washington, D.C. Born and raised in Bentonville, AR, Joshua studied philosophy and theology at Greenville College, Oxford University, and graduated with a Ph.D. in Philosophy (2015) from the University of Arkansas, writing a dissertation on Wittgenstein and religion. He has served parishes in the Mississippi Delta, Maryland, Virginia, and worked as the Episcopal Chaplain at the University of Arkansas for a number of years before completing his M.Div. at Virginia Theological Seminary (2018). While at VTS, Joshua co-edited Reasonable Radical? (Pickwick 2018) with the Dean and President of the seminary, the Very Rev. Dr. Ian Markham.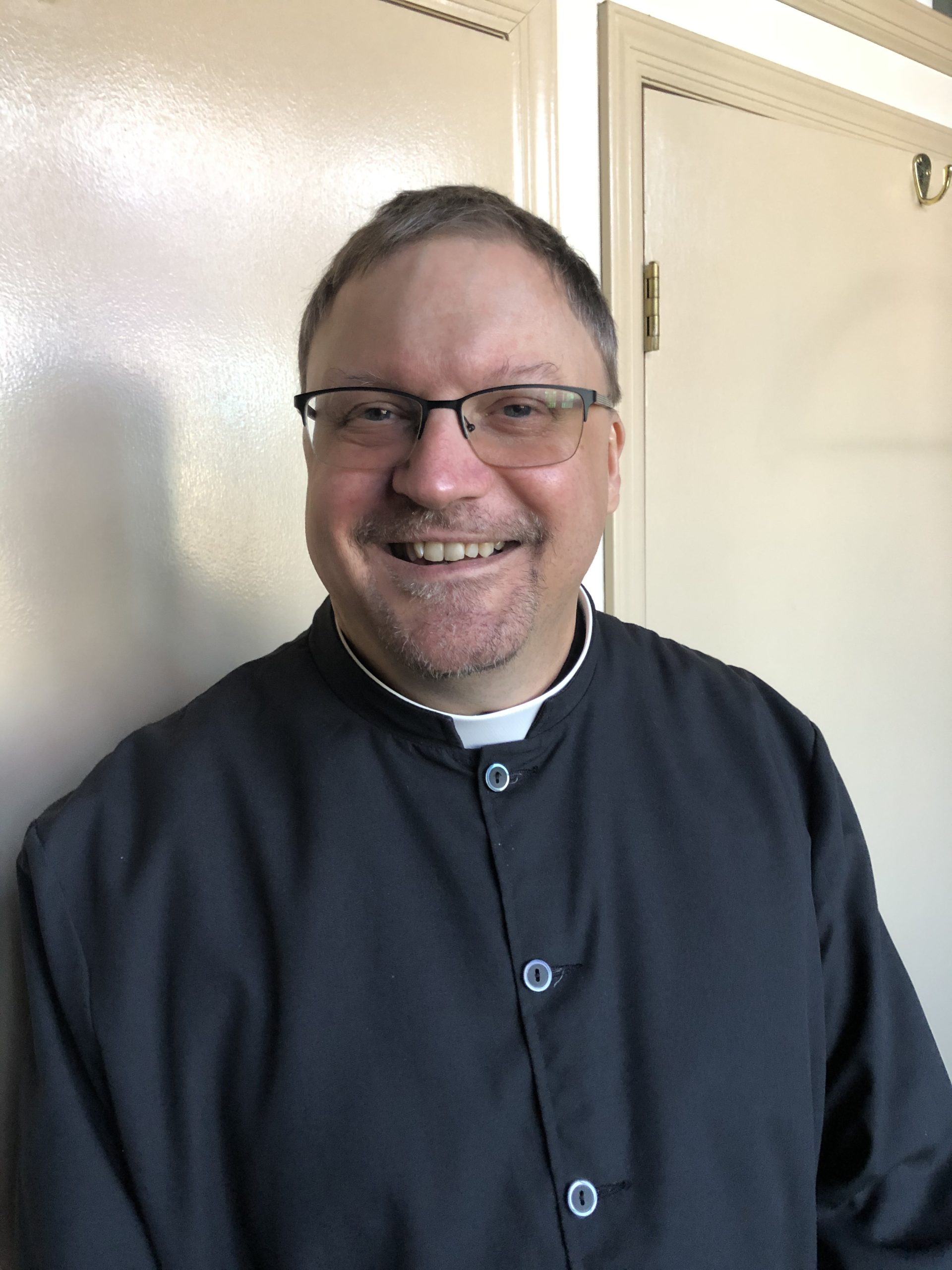 Robert (Bob) Solon Jr. is currently serving as Priest-in-Charge of Saint John's Church in Passaic, NJ, and as Director of Finance for Christ Church Bloomfield-Glen Ridge. He holds the STM degree from General Seminary, and his scholastic interests focus on liturgy and specifically the Daily Office. He has recently published in Sacramental Life on the lectionary of the Liturgy of the Hours, as well as in Covenant and other online publications. As well as serving as Treasurer of SSP, he is also pro-bono finance manager of All the Way Up Adult Education Center in Newark, NJ.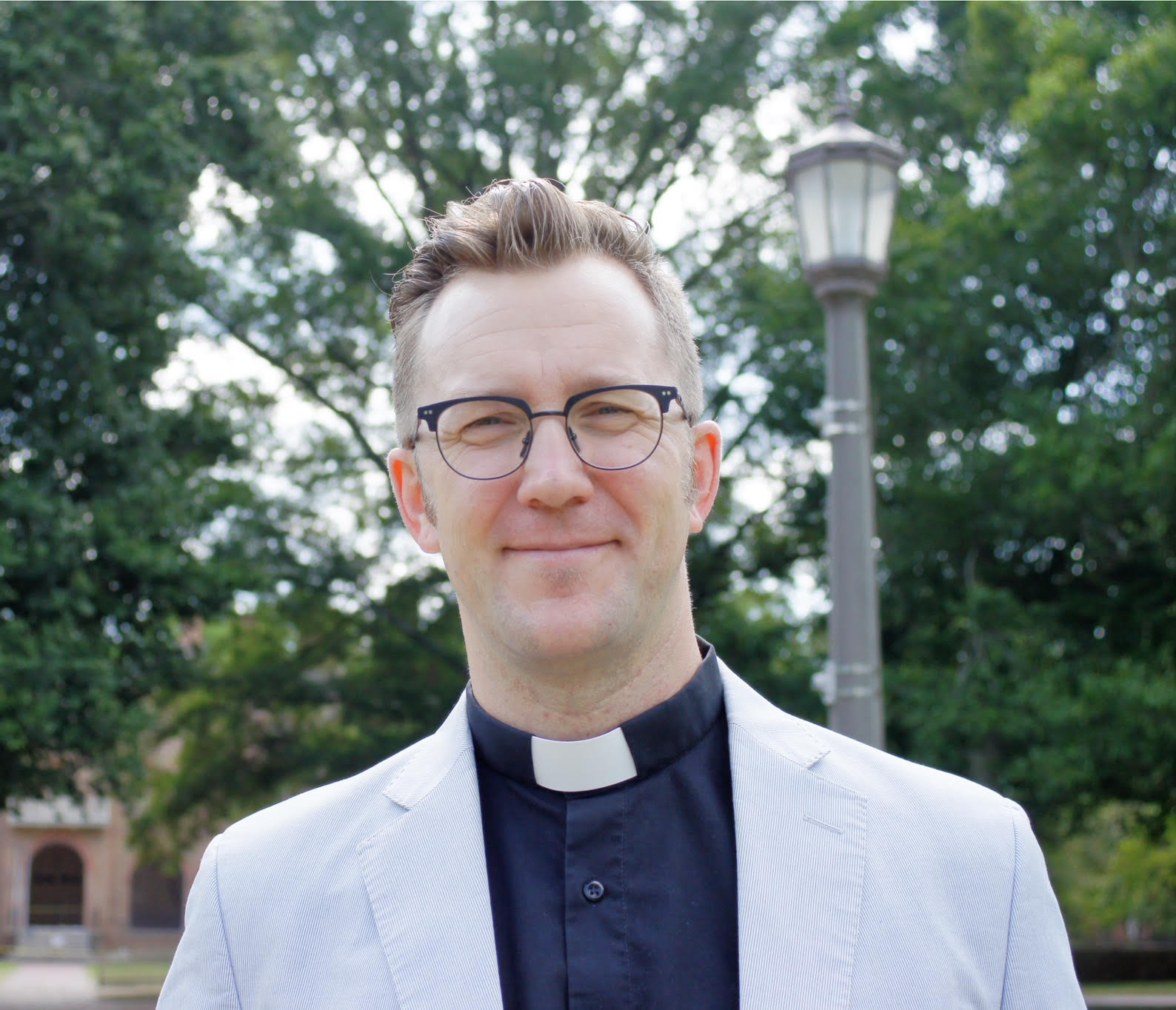 Daniel McClainis the Episcopal Chaplain at the College of William & Mary and Associate Rector at Bruton Parish in Williamsburg, Virginia. He holds a PhD in Historical & Systematic Theology from the Catholic University of America, and was ordained to the priesthood in 2017 in the Diocese of Maryland. His doctoral research focused on St. Bonaventure's use of hexaemeral literature to structure dogmatic theology and theological instruction. Dan is currently writing Theology and Children's Literature: a Brief Introduction, and with Matthew Tapie edited Reading Scripture as a Political Act (Fortress, 2014). From 2012-2017, Dan taught in the depart of Theology at Loyola University Maryland, where he also directed Loyola's MTS program. He continues to teach at the General Theological Seminary and is the book review editor for Theology and Ethics for Anglican Theological Review.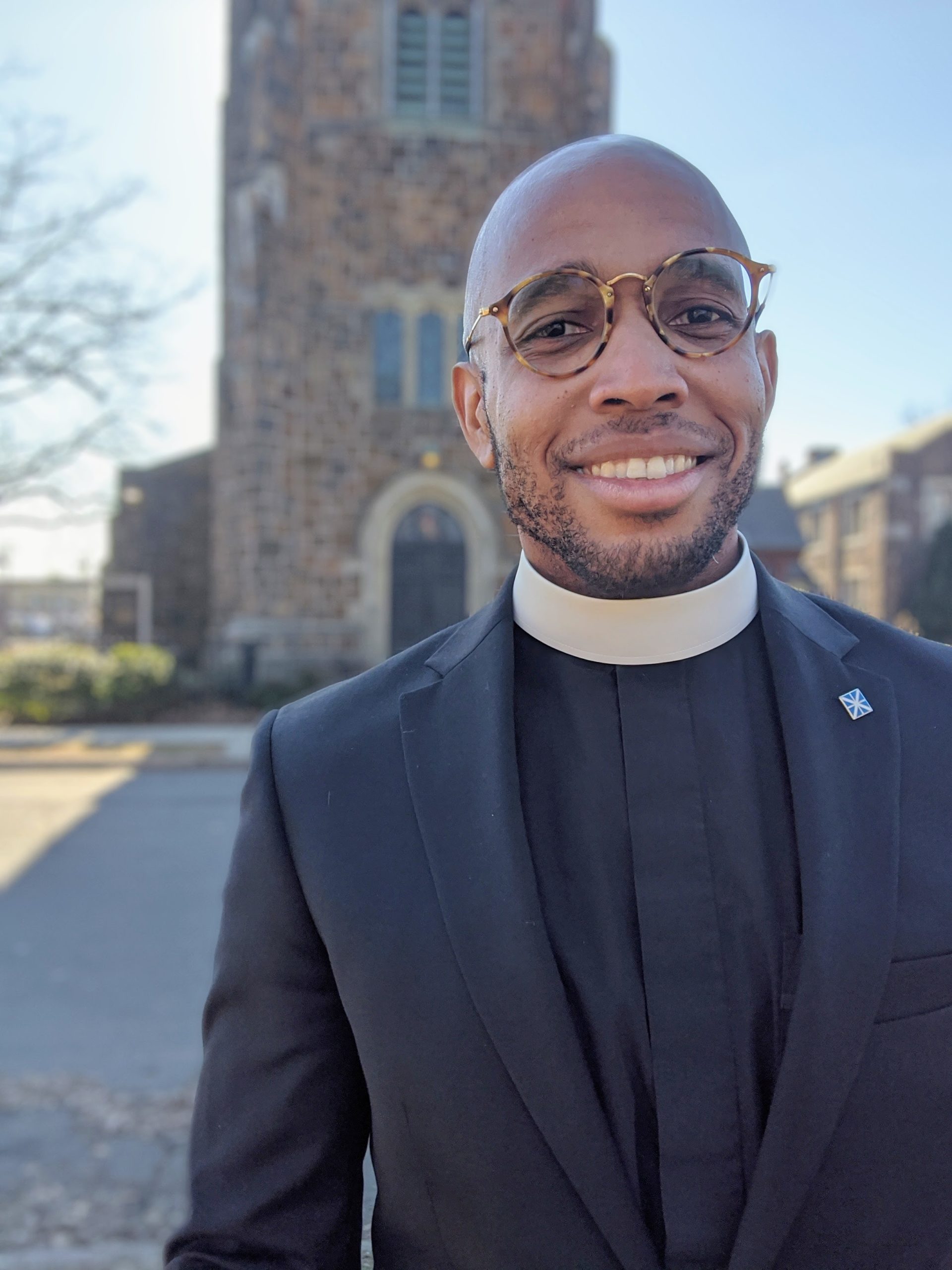 Marcus George Halley is the Dean of Formation for the Episcopal Church in Connecticut and the Priest-in-Charge of Church of the Holy Spirit in West Haven, Connecticut. Prior to serving in Connecticut, Marcus served as the 18th Rector of Saint Paul's Church on Lake of the Isles in Minneapolis, Minnesota, as Missioner for Evangelism for the Episcopal Church in Minnesota, and as an adjunct professor for preaching at United Seminary of the Twin Cities. He holds degrees from Johnson C. Smith University (B.A.), Interdenominational Theological Center (M.Div.), and the School of Theology at the University of the South (S.T.M.). He is currently completing Doctor of Ministry studies at the University of the South and expects this degree to be conferred in May 2022.